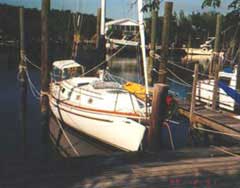 Camp Cookware and sets

lodge dutch oven Lodge Deep Camp Dutch Oven - 12 Inch / 8 Quart Seasoned Cast Iron Camping Stove/Cooking Pot 8 QT. DEEP CAMP DUTCH OVEN. The Lodge portable "camp stove" is the pot that does it all. The flanged lid holds hot coals and inverts for use as a griddle. The integral legs allow the oven to sit perfectly over the campfire. PRE-SEASONED COOKWARE. A good seasoning makes all the difference. Lodge provides pre-seasoned cookware with no synthetic chemicals; just soy based vegetable oil. The more you use your iron, the better the seasoning becomes. MADE IN THE USA. Lodge has been making cast iron cookware in South Pittsburg, Tennessee (pop. 3,300) since 1896. With over 120 years of experience, their cast iron is known for its high quality design, lifetime durability, and cooking versatility. CAMP COOKING 101. Lodge knows that cooking is about more than just the food; it's about the memories. Whether you're roasting a chicken in the oven, or cooking chili over the campfire, Lodge has you covered with the included Camp Dutch Oven Cooking 101 cookbook. FAMILY-OWNED. Lodge is more than just a business; it's a family. The Lodge family founded the company in 1896, and they still own it today. From environmental responsibility to community development, their heads and hearts are rooted in America.

Lodge 7 Piece Cast Iron Camp Set Items Include: 10 inch/5 quart Deep Camp Dutch Oven w/Lid 10.25 inch Cast Iron Skillet Red Silicone Hot Handle Holder Red Pan Scraper Camp Dutch Oven Lit Stand Field Guide to Dutch Oven Cooking Cookbook The versatile nature of the Lodge cast iron means it can be used in the oven, on the stove, on the grill or even over a campfire. Its design offers easy handling during cooking, and it is already seasoned for a natural, non-stick finish that will continually improve over time. This set is easy to clean. Hand wash the cast iron, dry, and then rub with cooking oil. The silicone accessories are dishwasher safe and heat resistant to 450° (not for use in oven).