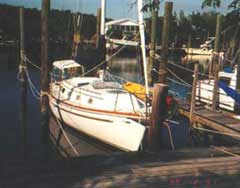 If you want to know how to create a fish trap out of plastic bottles follow this link

https://youtu.be/IxiPg74ixKI

Battery Hat Specifications:

Material: Acrylic Fibers

Optional Color: Black, Gray, Blue, Orange, Red, Camouflage

Flat Size (The Hat Rim is Up): (W*H)22*20cm / 8.66"*7.87"

LED Quantity: 5 Pieces in the Light

Power: 2* 2032 Lithium Ion Battery (Included, Replaceable)

Working Time: last up to 12 hours, then get dim, after 24 hours, the lights will go out completely.

Note: This is not rechargable, but you can replace the battery.

USB Charge Hat Specifications:

Material: Acrylic Fibers

Optional Color: Black, Gray, Blue, Orange, Red, Camouflage, Camouflage+blonde

Flat Size (Hat Rim is Up): (W*H)21*22cm / 8.27"*8.66"

LED Quantity: 4 Pieces in the light

Power: 250mAh Lithium Ion Battery

Light Mode: 3 Mode (High Brightness, Middle Brightness, Low Brightness)

High Brightness Mode Working Time: about 2 hours

Middle Brightness Mode Working Time: about 4 hours

Low Brightness Mode Working Time: about 6-8 hours

Features:

1. Three adjustable light modes design, ensure you can see the road clearly.

2. This winter warmer LED knit hats can fit wide range of head sizes for most kids, men, women, with high elastic.

3. It frees you hand, keep you warm and make you more safer in the dark night.

4. Easy to use, just click on/off which built into band switch (powered by 2 replaceable lithium batteries).

5. It is a perfect flashlight hat for camping, cycling, grilling, auto repair, fishing, jogging or walking with dog in the cold winter night.

Suitable for outdoor camping, for emergency purpose hammer, for home improvement tool.
-Portable and functional, compact, easy storage and equipment, easy to Carry.

Specification:
-This Item comes with nylon pouch
-Total Weight: 393g / 13.86 Oz
-All Parts Are Made of Stainless Steel (Excellent Anti-Oxidation)
-Overall Size Open: 20cm
-Fold Size: 16 * 7.5 * 2.5 CM ( Image Above)
-Material: Partial Aluminum Oxide Handle + 420 Stainless Steel ( Casting Pliers Head )
-Product Process:
Pliers Head Sandblasting
Handle Black Alumina
Fine Polishing
Parts With Black Coated

We Offer 100% Satisfaction & Customer First Guarantee!
-If not happy with the Purchase, Please do let us know the Issue, We'll do our best to Solved the Problems.
-No Hassle and Absolutely No Risk On Your Part.

Package Included:
1x Multi-tool Hammer Pliers
1x Nylon Storage Bag
1x User Manual
Bounty Hunter VLF Treasure and Gold Metal Detector

$82.99

Bounty Hunter VLF Treasure Gold Metal Detector - a versatile tool that picks up nuggets without chatter. Detects coins, relics and much more.

SKU: VLF

The Primos 6.0 Megapixel Bullet Proof Low-Glow Trail Camera is the simplest camera to use, period. Simply insert batteries and an SD card, then turn the camera on. You get full color daytime images as well as infrared night images, thanks to the 14 low-glow LEDs that provide a night range out to 30 ft. Never before has surveillance been so simple
Keene Power Sluice Package - $1,425.00

Keene Power Sluice PackageIncludes All of the Components you Need to Create your Conversion This Power Sluice Package includes the components you need to get going. Net weight 51 pounds. What's Included: Hand Sluice : A52 Sluice Trough Extension : STE Hopper Conversion Component : HBCKH Frame with Adjustable Support Legs : HBCKF Engine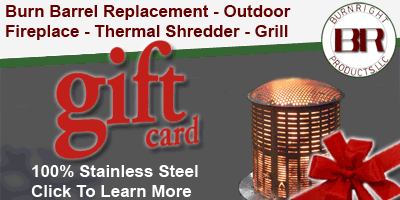 ,,,,,,,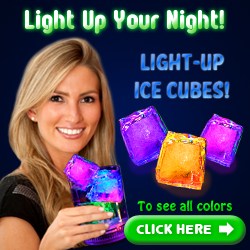 If you are interested in prospecting for gold see the gold prospectors supply store-click the sluice image!! A lot of people like to pan for gold on vacation because you can get really close to nature!!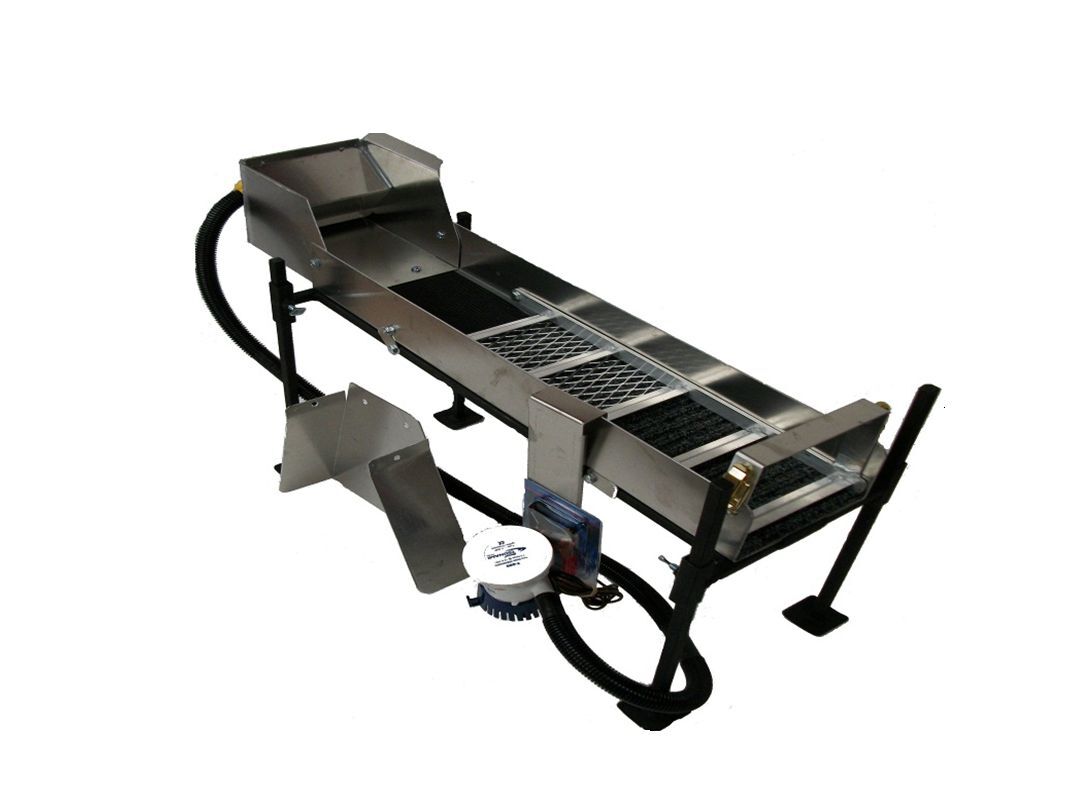 ypu can send me comments with this form
GS-JJ custom patches have Automated Quotation System for patch maker, you can easy to Select what your customized patches needs online. Cheapest price Guarantee, Free 2 days quick Shipping Patches | Custom made Patches | Custom Patch Maker | 80% off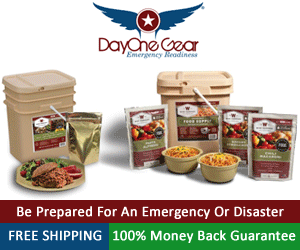 Custom Medals | Custom Race Medals | Award medals | As low as $.90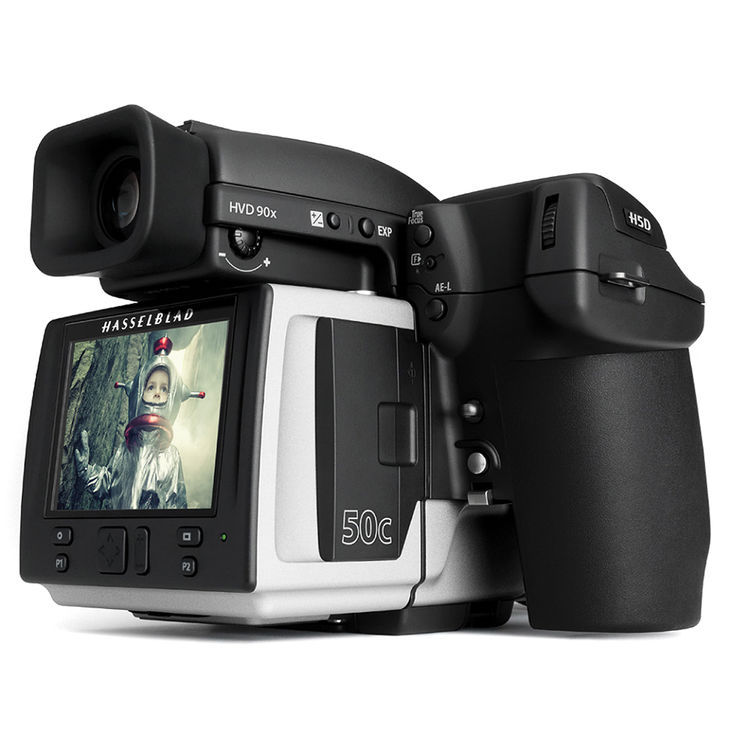 Lapel Pins | Custom Pins | Custom Lapel Pins | As Low As $0.39
1063
Extra strong tape for campers and outdoor activities
Free Catalog from C-A-L Ranch Stores - Clothing
Hardworking famous brand denim, ranch workwear, plaid cowboy shirts, and camo hunting outerwear

C A L Ranch Stores is the ranch & home store, and much more, with livestock supplies, work apparel, outdoor sporting goods and everything you need for your Western lifestyle.
Lanyards | Custom Lanyards | Lanyards Custom | As Low As $0.44
The coolest of the coolest water toys can be found by clicking these images!!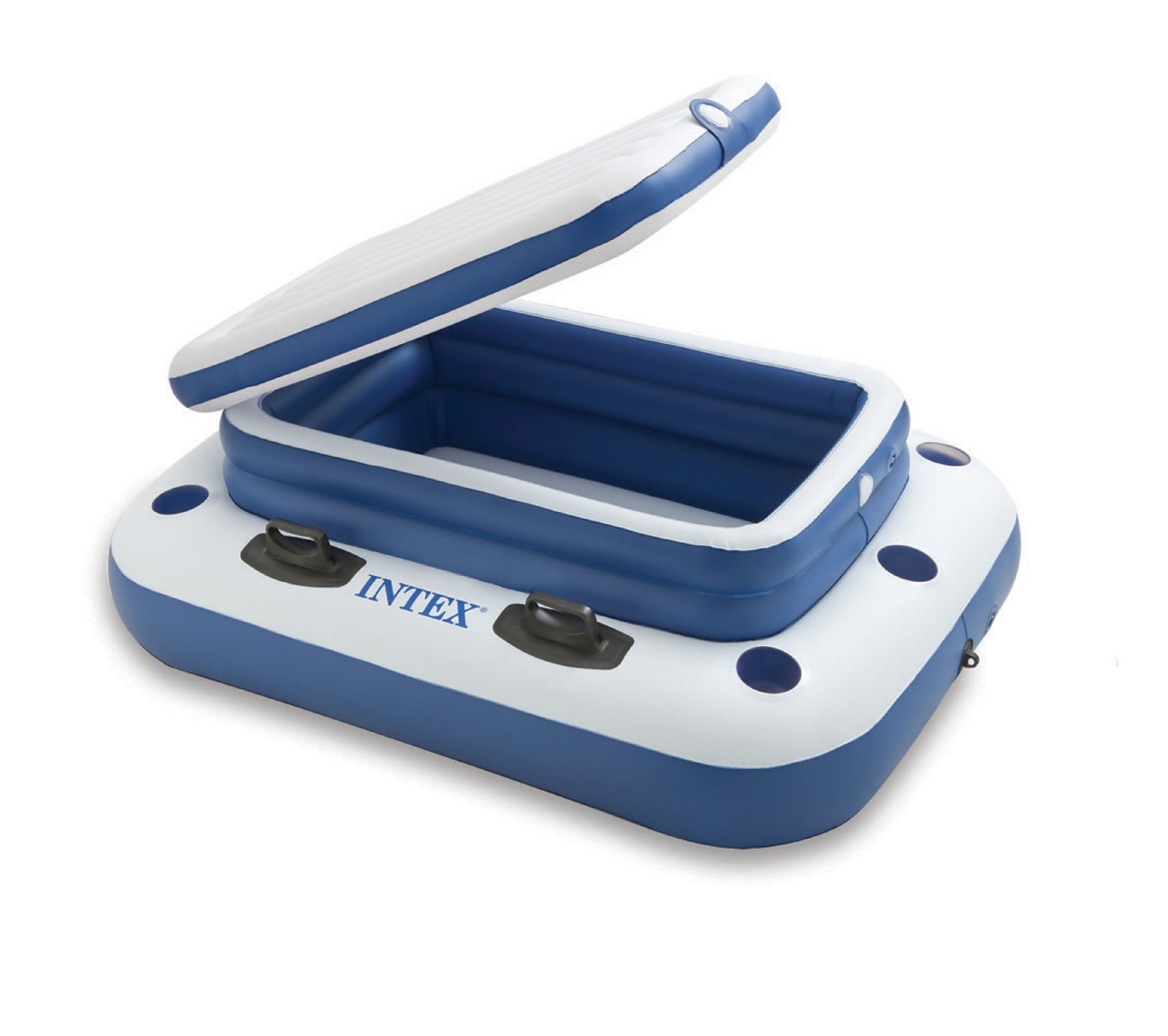 CTairlink offers CT Car Service and CT Limo Service in Danbury, Norwalk, Shelton, Stamford, Bethel, Brookfield, Darien, Easton, Fairfield, Greenwich, Monroe, New Canaan, New Fairfield, Newtown, Redding, Ridgefield, Sherman. CT Airlink use sedans for CT Limo and car Service in Connecticut towns Ansonia, Beacon Falls, Bethany, Branford, Cheshire, Derby, East Haven, Guilford, Hamden, Madison, Middlebury, Milford, Naugatuck, New Haven, North Branford, North Haven, Orange, Prospect, Seymour & Southbury CT.
This site is best viewed with firefox or google chrome- if not please give this site a minute or so to fully load- it contains a lot of material
Ski-Doo and Polaris Snowmobiles for sale-
click the image
Friv online games
If you're looking for kizi games, check out some of our fun games kizi 4
I am also seeking donations for an important environmental project and funding for future ecological projects-see the site by clicking the image-this looks like an incomplete project because so many plants have been stolen from this place
boatingfishingstore.tripod.com – Virus Scan Results
....
,,,,,
....
....
Are u from Thailand? Join elderly community forum : life at home.!! Arwuso Board,Arwuso Community ยินดีต้อนรับ ผู้อาวุโส เข้าร่วม ชุมชนอาวุโส สังคมที่กำลังเติบใหญ่ของคนไทย Join/Register/Login ห้องชีวิตบ้าน หรือ จะเลือกห้องอื่นๆได้เลยครับ




Boating Fishing Camping Store-family cabin tents

Valenzva Hydration Backpack,Water Backpack with 2L Water Bladder Running,Cycling Backpacks,Running Backpack

Description

Part Number BSB-Black

Capacity 12 Liters

Item Dimensions LxWxH 18.11 x 10.23 x 0.8 inches

Brand Name Valenzva

Color Black

Brand Valenzva

Package Weight 0.46 Kilograms

Item Weight 0.9 Pounds

Item Dimensions LxWxH 18.11 x 10.23 x 0.8 inches

Item Package Dimensions L x W x H 10.24 x 8.78 x 3.35 inches

Manufacturer Valenzva

Lithe and close-fitting: 12L capacity, 18 inches * 10 inches * 4 inches, only 0.9 pounds! Made of breathable nylon. The shoulders, chest and waist can be adjusted so that they will not bounce during exercise. Streamlined design makes wind resistance smaller, breathable mesh back panel is more comfortable to wear, reflective design makes it safer to ride at night

Insulation: The independent thermal barrier of the hydration pack can keep the water bladder cool for more than 4 hours! Even in the hot outdoors, the water in the water bag will not become hot.

Water bladder: 70ounces(2L)BPA-free and odorless water bladder, high-flow comfortable mouthpiece, double leak-proof design is safer, and large opening is convenient for water filling and cleaning. It is a professional water bladder for hiking backpacks. Sufficient water for a day hike

Reasonable partition: This water backpack uses a multi-pocket design inside. The 12L capacity can put towels, mobile phones, keys,credit cards and other items inside, and has a helmet storage bag for maximum space utilization.

This adjustable backpack is suitable for adults and youth. The hiking backpack with water bladder is very suitable for hiking day trips, bringing you a light and comfortable outdoor experience,very suitable for hiking day trips.

water powered flashlight Hydra-Light Runs on Water No Batteries Needed Condition: Brand New HydraLight™ is the flashlight that runs on water! No batteries needed, this flashlight/lantern combo runs on new break-through fuel-cell technology. Runs 100 continuous hours on a single water dip Fuel-cell can provide up to 300 total hours of light with multiple dips Rubberized armor coating Rugged & durable 2-in-1 flashlight & lantern

Our Cotton Hammock is the perfect way to enjoy the afternoon breeze or lay under the stars. It's ergonomic design will conform to the shape of your body and make you feel at ease within seconds of sinking in to this super comfy hanging chair. The cotton rope is supported by a beautiful Russian hardwood spreader bar that makes this a comfortable and durable hammock chair.

Features:
1. New and high quality
2. Easy to hang and assemble
3. Lightweight and convenient to carry or store
4. Perfect for backyard, camping, hunting, hiking, traveling, etc
5. Lightweight and firm, very comfortable
6. Suitable for outdoor use
7. Ultimate Relaxation
8. Stretches for your full body length so you rest from head to tow
9. Made of cotton with wood stretcher
10. Perfect to hang on porch or branch, comfy cradle chair will quickly become your favorite place to relax

Specifications:
1. Dimensions: Please See the Pictures
Wooden Stick Length: 35.43inch / 90cm, Diameter: 1.26inch / 3.2cm
2. Weight Capacity: 150kg
3. Material: Cotton
4. Single / Double: Single
5. Color: Beige
6. Whether has Hanging Rope: Yes
Both Ends of the Rope Length: 9.84inch / 25cm
The Middle Part's Length: 34.25inch / 87cm
7. Whether has Wooden Stick: Yes
8. Whether Waterproof: No
9. Whether has Sack: No
10. Weight: 1453g / 51.25oz

Package Includes:
1 x Cotton Hanging Rope Air/Sky Chair Swing Beige

Package include 1Pcs Left / Right hand Led glove
Tactical Gloves with LED Flashlight
Forget the flashlight balancing act. Keep both hands free with the Outdoor LED Gloves.
Operated by two button cell batteries.
Easy on/off at the touch of a button
Two lights per glove; one thumb light and one pointer light
Operates on two CR2016 button batteries (included)
One size fits most
Dimensions: 5.0 inches (H) x 2.0 inches (W) x 5.0 inches (L)
Forefinger length: 1.77
Thumb length: 1.37
Distance between the two fingers: 2.75
Weight: 4.0 ounces

Extra-Large Capacity: After the survey, 6L capacity is the most appropriate solution for group water needs. our water filtration system survival can provide you with enough reliable sources of pure drinking water at any time and anywhere. Especially in an emergency.

4-Stage Filtration: Our gravityworks water filter made up of 0.1-micron hollow fiber ultrafiltration membrane, coconut shell GAC filter, and double PP fiber filter. Removes minimum 99.99999% of bact, micro-plastics, odor, iodine, chlorine, heavy metals, filters up to 3,000 liters outdoors water.

Superior Backwash Solution: Detachable mouthpiece connects with the common bottle for backwashing, no need for an extra syringe. No cumbersome fittings and lightweight. Easy carrying water filter camping when putting all the parts in the storage bag.

Versatile Use Ways: More ways you can find besides gravity-fed water filter system, like use as a water filter straw direct, or add an extension tube on water straw for more distance using, even connect with water bottles. Camping water filter offer you clean drinking water anywhere, anytime.

,,,,,,,

The original ICE GENIE Ice Cube Maker! Space Saving Ice Cube Maker, Holds up to 120 Ice Cubes (Ice Genie, Ice Tongs)
Do you have a ton of ice trays that fill up your freezer? Ice Genie Cube Maker is the perfect solution for saving space! The double chamber can hold up to 120 ice cubes and each use makes 40 cubes at a time! The outer chamber freezes the ice cubes and the inner cylinder stores them. Just lift the cylinder and squeeze to break and release ice! It also has a tight seal lid to keep your ice cubes fresh and free from any odors! Plus, you can use it to quickly chill your beverages. Its made with safe, BPA-free materials! The best part? Its top rack dishwasher-safe making it easy to clean!

EASY RELEASE & NO SPILL WITH OUR DOUBLE CHAMBER DESIGN: Our unique double chamber design holds up to 120 ice cubes! Simply fill the outer chamber with water, then lift up the inner cylinder after the water freezes, and easily squeeze the bucket to release the cubes! The flexible silicone material makes it easy to release ice cubes straight into the bucket! There will be no awkward twisting and turning or spilling cubes on your floors with our revolutionary design!
SAVE SPACE IN YOUR FREEZER: The Ice Genie Original Ice Cube Maker, revolutionary design can replace up to 10 traditional ice cube trays in your freezer! Can also fit perfectly inside mini-fridges!
USE AS A DRINK HOLDER: Whether if youre throwing a party, wine night, or relaxing by the pool, The Ice Genie Original Ice Cube Maker doubles as a portable cooler to keep your beverages last cooler for longer! Use them for your wine and bottled beverages, cocktails, iced coffee, juices, canned drinks, and more!
DISHWASHER SAFE, BPA FREE, & ODOR FREE: The Ice Genie Original Ice Cube Maker is made of high quality, flexible food-grade silicone, BPA FREE. Our ice cube maker is also incredibly durable so you can put them into your dishwasher directly for an easy clean! The air tight lid keeps your cubes fresh and odor free.


Aquamate solar stills are light, compact and very easy to use. They utilise solar radiation to distil and collect pure drinking water from sea or impure water. The still will produce 500-2000 ccs of water per day and has been used for over forty years by military and civilian services around the world. An ideal addition to the grab bag for any ocean going yachtsman at a fraction of the price of a mechanical or electrical unit.
Features
Turns sea or impure water into drinking water
Tear open pack for emergencies
Easily inflated by mouth
Lanyard fixing
Pure water stored in separate pouch
High visibility orange plastic
Proven reliability
Made to ISO 9002 with NATO stock number

The Hydro Kit by Survival Metrics enables the capture of potable water from non-poisonous plants via solar action. Especially useful in arid areas where ground and surface water is not available. The age-old practice of extracting potable water from plants is maximized using this kit by the incorporation of optically clear, high density 25 gallon water extraction bags that allow up to 92% sunlight penetration. Essentially, plants release water to the atmosphere by the process of transpiration, triggered by exposure to certain wavelengths of light. The proper use of these bags allows that water vapor to be captured, condensed, and collected for the survivor to drink. If not needed for water procurement, the bags can be used in emergency shelter construction and protection from the elements. Small and lightweight, the kit is a valuable addition to your survival or emergency preparedness kit.

Contents:

(3) 25 Gallon Special Formulation Extraction Bags. 1.5 mil, high strength special formulation bags that allow high transmission of sunlight in the range of 88% to 92%. UV stabilized for a minimum of one month with special inhibitors that do not absorb any portion of the sun light to allow the maximum amount of solar energy through the film. All resins and additives used in the film comply with Title 21 of the Code of Federal Regulation, FDA, for contact with food.

(1) 42 oz. Water Pouch. Mylar/PET film, 4.5 mil, re-sealable, stand-up. Used to collect water obtained from the stills, and to collect water from other available sources while the stills are in operation.

(1) Special Formulation Drinking-Tubing, 6 inch. Enables drinking extracted water without disturbing the still.
Ultraviolet Light Resistant
Moisture and Fungus Resistant
NSF 61 Listed for Use with Potable Water

(1) Roll of 2 in.x 4 ft. 100 MPH tape:
Better adheres to objects that vibrate, pull, or twist.
Better able to be taken off an object, and re-applied elsewhere.
Stronger than regular duct tape.
Adhesive more stable over time, comes off cleaner.
Better able to wrap on itself.
Holds through sunlight, heat, cold, snow, and rain.
Allows for easy sealing of the extraction bags to be airtight, and re-sealing of bags once opened to extract water.

This is the perfect transportation for RVs and campsites.

E-Wheels EW-10 Sport Fast

Power Electric Recreational Mobility Scooter

We are pleased to announce our latest example of drawing outside the lines: The EW-10 Sport.

Striking. Athletic. Instantly recognizable. Its bold appearance, like any EWheels, is not shaped by accident. It is Shaped by Performance.

With a maximum speed of 15 MPH and a travel range of 40 miles on a single charge, the EW-10 is equipped with an advanced electronic remote key fob on/off power function, alarm system, secure under-seat storage, and a lockable rear storage box.

Specifications:

COLORS: RED or LIGHT BLUE

MAXIMUM SPEED: 15 MPH (varies based on riders weight and driving terrain)

TRAVEL RANGE: 40 MILES (varies based on riders weight and driving terrain)

MOTOR: 500 watt Trans-Axel Motor

WEIGHT CAPACITY: 400 LBS

BATTERIES: 48 Volt, 20 Amp

REAR VIEW MIRRORS: Yes, Two Mirrors

BRAKES: Front and Rear Drum Brakes

BRAKE LEVERS: Front and Rear

STORAGE: Rear Box Lockable Storage

VARIABLE TWIST THROTTLE: Yes

SEAT SIZE: 14 Wide and 26 Deep

SEAT BASE HEIGHT: From Floor Height 30

SMART CHARGER: Yes

BAG HOOK: Yes

PARKING BRAKE: Yes

Front Storage Area: Two Storage Bins

REVERSE SWITCH: Yes

ELECTRIC HORN: Yes

GUAGES: Yes, Speedometer with Battery Gauge

3 Speed Settings Low, Medium and High

CLIMBING: 12 degrees

LIGHTING PACKAGE: Turn Signals, Brake Lights, High/Low Beam Headlight, Rear Light

KEYLESS KEY FOB: Yes, Power on/off

ANTI-THEFT ALARM SYSTEM: Yes, Keyless Remote

BATTERY INDICATOR GAUGE: Yes

TIRE SIZE: Front and Rear Tire Size 15

REAR REFLECTORS: Yes

ALUMINUM RIMS: Yes

SCOOTER LENGTH: 70

SCOOTER WIDTH: 28

SCOOTER HEIGHT: 43

DECK HEIGHT: 12

GROUND CLEARANCE: 6.5

WHEEL BASE: 52

FRONT SUSPENSION FORK: Yes

REAR SUSPENSION: Two Heavy Duty Shocks

SCOOTER WEIGHT: 209 LBS

SCOOTER SHIP WEIGHT: 335 LBS

WARRANTY 3 YEAR LIMITED

Looking for a thoughtful and practical gift for him or dad? Want to make sure that you're prepared for any kind of outdoor emergency?
Presenting The Ultimate Survival Kit For Outdoor Adventures!
We made a list of all our must-have survival tools and used it to create one of the most complete & extensive survival kits on the market

35-PIECE WATERPROOF CASE UPGRADE INCLUDES:
19-In-1 Wilderness Card with fishing hooks, snare locks and more tools
Emergency Tactical Pen so you can break any car window in seconds
Rope Saw easily cut tree branches or rope
PBT Bandage & 2 Disinfecting pads
Waterproof & Space Saving Case
MOLLE POUCH UPGRADE INCLUDES:
Complete First Aid Kit
Molle Pouch with phone pocket & multiple zippered compartments.
Dont Waste Any More Time!
The tactical kit will help you protect your loved ones, call for help, stay warm, build shelter, start a fire even during storms and enjoy all your outdoor adventures with unmatched confidence!
Here's What You Get:
Steel LED Tactical Flashlight with adjustable zoom and 3 modes (requires 1 AA battery but not include)
4-In-1 Paracord Bracelet with integrated compass, whistle and fire starter
10-In-1 Swiss Card with bottle opener, screwdriver, can opener, wrench and more
Flint Steel Striker start a fire 5.000+ times with zero effort
4 Pieces Of Rapid Ignite Tinder wax soaked so you can start a fire even in rain
Emergency Blanket so you can stay warm and protected

,,,,,,,

old town canoes Circa 1990s Old Town 17' Canoe with paddles. Lightweight design with cane seats. Includes free shipping

The Coleman QuikPot Propane Coffee Maker lets you make a perfect cup of coffee while enjoying the outdoors. This portable coffee maker is designed to work just like your coffee maker at home. Simply spoon grounds into the removable filter basket, add water, and press the InstaStart push-button ignition for convenient matchless lighting. Delivering 4,500 BTUs of cooking power, this camping coffee maker can prepare a pot of fresh-brewed coffee in about 18 minutes. The 10-cup glass carafe holds enough coffee for the whole family, while the Pause 'n Serve feature lets you grab a cup before the brew cycle is finished. An integrated PerfectFlow regulator delivers constant heat, even if the weather is cold, fuel is low, or you are at a high altitude. Great for camping, hunting, tailgating, and more, the coffee maker lasts up to 4.5 hours on one 16.4-ounce propane cylinder (sold separately).

,,,,,,

The Koolatron P95 Thermoelectric 45 Quart Travel Saver Cooler & Heater features a large 45-quart capacity and a unique domed lid. This specially designed cooler can fit larger bottles or thermoses with ease. As with most Koolatron coolers, the Travel Saver can also be plugged into any household outlet with the AC Adapter, which is sold separately. This incredible cooler uses state-of-the art thermoelectric cooling technology. It features a durable brush-less motor and internal air circulation for even temperature distribution. The Travel Saver is the perfect companion for camping, RVing, boating, or just plug it in at home and use it as a second fridge. Features: Brand New w/ 90 Day Manufacturer Warranty! Efficient Cooling: Cools Ambient Temperature Below 40°F Using Only 48 Watts Of Power. Heating Capable: Easily Reheat Your Food On-The-Go Up To 140°F. Multiple Uses: By Flip Horizontally To Use As Chest Cooler Or Vertically As A Mini Fridge. Thermoelectric Technology: Ideal For Quick Power-Ups & Quiet Operation That Uses Only 4 Amps. Durable Construction: With A Brush-Free Motor & Solid, Hard-Top Exterior That's Virtually Wear Free! Huge Size: Can Hope Up To 45 Quarts Of Food Or 72 12-Ounce Cans By Using A Domed Lid. Included 12V Power Cable: Plugs Into A Car, Boat, Or RV To Take Your Food & Drink Whereever You Need Them. Optional: 110V Household Adapter & Car Battery Saver Can Be Purchased ? Here.

People today might have a lot of things that we didn't have in the 1960s
like cellphones and computers but we sure had the prettiest girls.

PhysiciansCare First Aid Kit - $208.32

Wall-mountable first aid station contains supplies for up to 100 people. Handle allows you to carry it as well. First aid station is compliant with ANSI standard Z308.1. Station meets or exceeds Federal OSHA Regulation 1910.151b. Three-shelf station offers a durable, metal cabinet for easy access and easy restocking. Contents include a wide assortment of first aid supplies to treat minor and major injuries and address personal discomfort needs: alcohol pads; antiseptic wipes; antibiotic and burn ointments; latex-free adhesive bandages and gauze; eye wash and pads; medical-grade gloves; CPR mask; nondrowsy pain, fever and indigestion medications; cold packs; finger splints and First Aid Booklet.

,,,,,


Lightweight Portable Outdoor Solar Camping Shower Bag

Camp Chef Cast Iron Set // 6 Piece

Camp Chef Stryker 200 Multi-Fuel Stove - King's Camo

Personal Water Filter By Lifestraw - $24.97

Water Filter Gives Pure Water In Emergencies The LifeStraw Personal Water Filter is one of the best water filters for anyone who wants to transform dirty water into pure water in seconds. It's perfect for a bug out bag or a survival kit because it's lightweight, powerful and an affordable form of water treatment. Maybe that's why Time Magazine named the LifeStraw Water Filter "Invention of the Year" over other water filters. This compact emergency water treatment solution has been used in the field since 2005 making it one of the single most useful pieces of survival gear you could add to a survival kit, or for general outdoor use. Features: Long Lasting: This amazing water filter safely filters up to 1000 gallons (4,000 liters) of pure drinking water. This water treatment solution gives 1 person almost a year's worth of pure drinking water. Plus the LifeStraw Water Filter is made of durable ABS plastic so this water filter will stand up to plenty of abuse. Lightweight and Compact: You'll love the LifeStraw because this tiny water filter will never weigh you down. Because it's only 2 ounces (57 grams) in weight and just 8.8 inches long, the LifeStraw is ideal as both camping gear or survival gear. Put it in your survival kit or camping bag and you'll never know it's there. Extremely Powerful: Getting pure drinking water has never been so easy. The LifeStraw Personal Water Filter uses a patented hollow fiber membrane technology. This helps this awesome survival tool eliminate 99.9999% of bacteria from water (>LOG 6 reduction) as well as helping eliminate 99.9% of parasites (protozoan) (>LOG 3 reduction) and fine particles (0.2 microns in size) to reduce turbidity. Easy to Use: You'll love how easy the LifeStraw is to use. It's both chemical and battery free and all you have to do is submerge the LifeStraw in water and use like a normal straw, it's that easy to get fresh, pure drinking water. Specs: Warranty info: Comes with a limited 1-year warranty Weight: 2 oz. Length: 8.8" Filtering power: Will reduce from LOG 6 to LOG 3 reduction One of the best survival tips you could ever receive is to add the LifeStraw Water Filter to your survival gear collection. With the LifeStraw in your survival kit it's easy to stay hydrated with pure drinking water any time, any place. It's a must for a go bag, a backpacking expedition, or for a mission trip across the world. Just make sure to get the LifeStraw now so you've got it when you need it. Personal Water Filter By Lifestraw. Low Price Guarantee - 6 Month Any Reason Refund Guarantee - On Time Shipping - Best Customer Service

,,,,,,,

metal match Description for Striker Match Lighter: Lighter Fuel not included Features: -Can be used thousands of times!!! -Waterproof seal ring, in case of dropping into water, just wipe dry and reuse -Ultra mini-sized, lightweight, easy to store and carry -It can provide you the simplest way to make a fire, especially great for outdoor, survival, camping, hiking, anywhere, anytime, and any condition, including moist weather or low temperature Note: (Instructions First time use) **PLEASE FOLLOW THESE SIMPLE INSTRUCTIONS BEFORE FIRST TIME USE. 1. Scrape off the black coating on the flint stone on the side of the canister. Place the striker at the top of the flint stone on the side of the canister and with firm downward stokes strike until the the black coating is removed. It may take 5 to 10 strikes before all of the coating is removed, sparks will appear when coating is removed. Firm pressure must be applied on every strike. Fill bottle about 2/3 full of lighter fluid, do not overfill. Caution if overfill occurs wipe thoroughly clean and do not strike until excess fluid is dry. 2. Please don't over burn the cotton core wick exceeding 12 seconds 3. If the striker is sparking and not lighting it needs more lighter fluid on the wick. Once the flame becomes weaker, you may need to add a little lighter fluid to the canister. (1) Waterproof Lighter fluid fuel storage canister, may also be used for waterproof dry storage for matches and survival items. (1) Black folding credit card knife. New and improved super-lightweight and super-sharp. Each knife comes individually wrapped for retail sales. This little knife fits neatly inside your wallet, purse, backpack, tackle box, and emergency kits. Never be without a knife again. Stainless Steel Aircraft cable braided wire rope key ring key chain, they will last forever, App 6" long. High quality stainless steel firm and strong key chains. Perfect size app. 6" in length. Easy to make larger just screw multiple cables together to get the size you prefer. Ideal size for car key chain or you can make larger for hanging tools or other purposes such as luggage tags, pack tags,badge holders, bottle openers, floating key chains, led lights, knives etc.. Excellent gifts for friends, family, birthdays, weddings, and holidays. (1) 11 IN 1 MULTI TOOL CARD (features) Bottle Opener Butterfly Screw Wrench Key Chain Hole Knife Edge Ruler Screwdriver Can Opener Position Wrench Saw Blade Directional Auxiliary Indicator 2 Position Wrench What you will receive: (1) Striker Match Lighter, (1) Fuel Storage Tank (1) Credit Card Knife, (1) Multi-tool, and (1) Stainless Cable Key Ring


Outdoor Shower Bathing Bag

,,,,,,,

,,,,,,,

I have really bad vision and decided that there must be

a lot of others with the same condition so

I have tried to include larger text where ever possible!!

Huggle Hoodie Ultra Plush Blanket One Size Fits All As Seen On TV Ships from USA You will Receive one (1) Huggle Hoodie Pick Your Color Blue Or Burgundy The ultra-plush Huggle Hoodie wraps you in cloud-like comfort! Soft, luxurious and warm, it's roomy and over sized for complete coverage, and a large center pocket keeps your hands warm and essentials close at hand. The reversible Huggle is great to wear lounging at home or outside when you want to stay toasty warm. Machine washable. One size fits men and women. Ultra-plush polyester fleece. Approx. 66"L x 50 1/2"W. Choose: Burgundy or Blue (both reverse to natural fleece).

Water Straw Filter Personal A Portable Purifier for Outdoor Drinking - $14.45

Features:Ensures no matter where you go, you will have instant access to safe drinking water.Its lightweight and compact, which makes it perfect for hunting, hiking, and fishing.Compact design and easy to use for personal water filter.Can drink directly from lakes, rivers, or your water bottle.Simply put the lower part of the straw in the water, and sip through the other end. After drinking, blow back into it to clear the filter.

This is an international site as the internet is worldwide so

you may see several different languages here from time to time

,,,,,,,

Shortly after this video was made someone stripped out and stole every plant in this field including 28 commercial grade banana plants.


Emergency Food Supply - 120 Serving Breakfast - Survival MREs - $265.00


The 120 Serving Breakfast Bucket will take your disaster preparedness efforts to a whole new level. Enhance your emergency food supply with the lowest price per calorie, best tasting, and only 100% Certified GMO Free food storage available. With an easy to stack, heavy-duty BPA free plastic bucket to protect your disaster food, this is the ideal way to ensure that your family will have the food supply needed to survive a crisis.

,,,,,,,

Our zero gravity reclining folding chairs with locking handles to lock it into the desired position and secured with elastic cords. W/ Canopy & Magazine Cup Holder,Folds up instantly and are lightweight for easy portability and space saving. Adjustable padded headrest for ultimate comfort. Made of Text Ilene mesh; a mesh fabric designed for outdoor use which is a rugged durable material and could last for many years without fading. They are suitable for all kinds of different places, such as swimming pool, patio, backyard, beauty salon or even in your office for a nap. Specifications: ☆Upright Position Dimensions: 35.5" (L) x 25.6"(W) x 44"(H) ☆Fully Reclined Dimensions: 65" (L) x 25.6"(W) x 35" (H) ☆Folded up Dimensions: 37.4" x 25.6" x 6" ☆Capacity: Each chair has a 300 lb weight capacity ☆Packing Dimensions: 37" x 10" x 25.6"/ 2 pieces ☆Material: UV Stabilization Breathable Textilene Mesh ☆Qty: 2 pairs ☆Other:W/ Canopy & Magazine/ Phone/ Cup Holder Feature: ★Without any pressure on your spine, our zero gravity chairs can help you release all the pressure and let your body fully relax. ★Easy-to-use twist knobs effortlessly locks the chair in any position ★Durable elastic cords enables the material to offer your body maximum comfort and support ★Highly breathable and UV-Stabilization Text Ilene mesh is durable and quick drying. ★Powder-coated steel frame which is rust resisted ★Curved armrests further provide comfort and support ★Compact, portable and space saving. Package Include: 2 X Folding Zero Gravity Chairs 2 X Trays 2 X Headrests


120 Serving Freeze Dried / Dehydrated Survival Meals - Emergency Food - $300.00


Buy Emergency Foods is proud to offer the 120 serving breakfast, lunch, and dinner bucket from Legacy Premium. By providing 3 dried meals per day for 40 days, this package is the perfect addition to anyone's long term survival food storage. Prepare your family for survival situations by adding this combo bucket to your emergency preparations.

,,,,,

Click the image below to see the new Apple IPhone 6

..

,,,,,,,

,,,,,,,

,,,,,,,

,,,,,,,

,,,,,,,




Truck Campers can make a lot easier at the beach-in the mountains-or out on the desert or anywhere you feel like roughing it-check out how much better state park vacations can be!! Protect yourself and your family from the weather and dangerous animals!! Click the image to see the site!! Many truck campers and smaller travel trailers are for sale here new and used and by owners and dealers!!

,,,,,

ONE POUND OF BLACK ANGUS BEEF JERKY STEAK STRIPS ORIGINAL We start with premium, grain-fed Black Angus Beef that is naturally aged to give our steak strips a distinct flavor, tenderness and quality like none other. From there, we add our special blend of fresh spices including garlic, pepper, and onion. Next, the product is placed on racks and slowly smoked all day over a carefully selected combination of hardwoods such as Oak, Maple, and Hickory. During this process, the jerky is infused with a savory smoke flavor that sets it a cut above the rest. We then immediately vacuum seal the product to ensure that when you take a bite it is as fresh as the day it was made. Imagine the tender, juiciness of a quality steak at the convenience of your fingertips. We hope you enjoy our premium steak strips as much as we enjoy making them for you.

For a great selection of all horsepower ranges and most makes and models for outboard boat motors-plus a large selection of fishing boats-speedboats and skiboats-yachts-jetski personal watercraft-marine electronics-and boating safety equipment and accessories-see this website at

http://outboardmotormanual.tripod.com

This classic 11,000-BTU propane stove is powerful and durable. Equally suitable for camping trips or parties, it is lightweight, portable, and heats up quickly. The built-in handle allows for easy carrying. PerfectHeat Technology delivers a consistent flow of heated air, and the PerfectFlow pressure control system regulates the propane, preventing flaring or flickering. A folding windblock shield lets you cook easily even in windy conditions. The burners allow for cooking with a 10-inch pan and a 12-inch pan simultaneously.

Unique horizontal Slide-and-Lock telescoping handle provides maximum leverage and lightens lifting loads Ultratherm insulated body and lid keep ice for 5 days at 90 degrees Fahrenheit Virtually indestructible zinc-plated metal hinges Oversized sport rally wheels Attractive, yet rugged styling Product Description On a hot day at the park or beach, a cold soda is worth its weight in gold. That weight adds up, but this rolling cooler keeps the transportation easy. Slide-and-Lock handle is ideal for pulling and also makes for easy storing, and the oversized rally wheels can roll in any terrain. Extreme cooling is accomplished with Ultratherm insulated body and Cool Riser Technology, which can keep ice for up to five days when it's 90 degrees Fahrenheit outside. Zinc-hinges and rugged design will keep this thing going for a long, long time. And a fish scale is molded in for your convenience.

10 Gallon Tabletop Water Cooler Jug The Tabletop Water Cooler Jug offers a generous storage for your drinks so you can make sure everyone stays hydrated. This tabletop features a handy cup dispenser, a pressure-fit lid that won't spill, and Recessed and angled drip-resistant spigot for easy dispensing of drinks. Designed with reinforced handles for easy and durable transport, this water jug is perfect for outdoor events, family and friendly gatherings, and more! - Dimensions (assembled): 15.81" L x 17.25" W x 22.13" H (w/cup dispenser 26.63") - Made of high-density polyethylene, polypropylene, and polyurethane foam - UV inhibitors protect against sun damage - "Drinking Water" imprint meets OSHA standards Igloo 10-gallon Seat Top Cooler - NEW!

Offering seating combined with storage, this attractive Rubbermaid Deck Box with Seat is great for storing larger items like patio furniture cushions, pool accessories and more. Keep your deck, patio and pool area clean and easy to enjoy with this deck storage box. It's the only resin deck box available with double-walled construction, providing extra protection for items stored inside and stability when used as a seat. Easy to assemble, so in minutes, it can add 16 cu ft of storage space to your deck. Rubbermaid 121 Gallon Deck Box with Seat: Storage capacity: 16 cu ft Exterior dimensions: 5'W x 2'2'D x 2'4'H Inside dimensions: 4'8.5'W x 1'9'D x 1'10.5'H Resin deck box with double-walled construction Durable: leak resistant, dent resistant, weather resistant Maintenance free: no rot, rust or problems Offers seating or serving space combined with storage Great for storing grill accessories, garden tools, cushions and more XL Deck Box with Seat easy to assemble Lockable (lock not included)

aluminum can crusher Quick and easy; crushes 10 cans in 10 seconds Can is automatically ejected making recycling easier Easily wall-mountable; perfect for garage or utility room Holds up to 10 cans at a time Made in USA; includes 1 year manufacturer's defect warranty

reacher grabber 33" Pick Up Helping Hand Foldable Grabber Long Reaching Arm Extension Tool Trash Features: 100% Brand new,hight quality This quality 81cm Aluminum alloy retriever is a must have Helps to fetch no matter whether it is Good assistant of The disabled Pick up the thigs which hands don't want to touch and pick up the items in the water,grass, a bed and ark which are hard to touch

Chippewa Boots for strength and durability

Wolverine tough boots-the best boots that I have ever worn-tough and comfortable boots that lasted me personally for over three years of hard use!!

,,,,,,,

give this page a minute or so to fully load-

it contains a lot of gallery images

which take a little longer-

the images will appear blank until then-

point your cursor over the image and a text description

and price will appear-click the image for purchase info.

Easy to fit into a backpack for long hikes and weekend trails-protein powder will keep you going and make you stronger for the long walk.

sandy beach metal detectors for the treasure hunter hobbyist or the professional beach comber-who knows how many gold or silver coins may wash up on some beach-be the one to find it!! Paste this text ad and link into your website!!